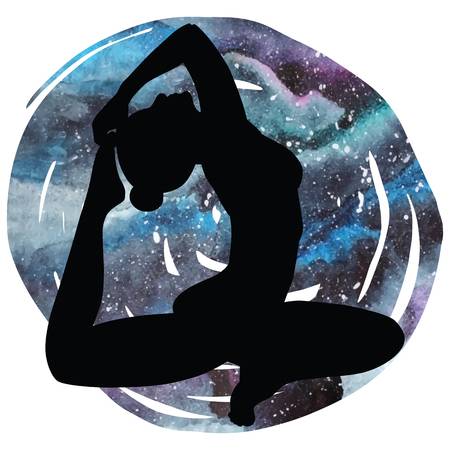 Slow Flow II/III
MONDAY, September 30th at 6:45pm
This challenging intermediate/advanced yoga class will include more advanced variations of poses and more challenging sequences as well as deeper refinement of poses giving students a richer and fuller practice. This is a dynamic class, with poses held longer to explore them in greater depth and detail which builds strength and stamina. This class is for the experienced yoga student, though options, variations and modifications will be offered throughout.
This IS a drop-in class
Meet the Trainees Karma Community Yoga Classes
Saturday, September 7th 9:30am-12:15 pm
Come meet our teacher trainees! Come support them as they have an experience of teaching to actual students! We will be hosting a special Karma Yoga class( donation only. proceeds to benefit a the YTT Scholarship fund) so everyone can have an opportunity to meet the trainees and take a 30 minute class from them! Each trainee will teach one 30 minute yoga class so you get an opportunity to experience what they have to offer as teachers and the trainees will have the experience of teaching in front of actual students! there will be a 15 minute break in-between each segment as we have to switch instructors and will give an opportunity for those that want to join at a particular time. You can come for one 30 min segment or stay for all! We are asking for a $5 donation for one 30 minute class or $20 for all 4.
schedule is as follows:
9:30-10am 1st class: taught by Michele
10:15am-10:45am 2nd class: taught by Sue
11am-11:30am 3rd class: taught by Jennifer
11:45am-12;15 pm 4th class; taught by Sarah
Organic Flow Yoga with Candlelight
Friday, September 20th at 5:30pm
Join Nicole on Friday, September 20th at 5:30 for an Organic Yoga Flow Class. This intuitive, natural expression of breath & movement class will not only stretch your body but your mind, taking your yoga practice to the next level and turning it into a moving meditation. Experience awareness in action, and the subtlest movements in the body and breath as we move in a natural, organic progressive practice that will destress and ground the body bringing back energy and rejuvenating the mind as students extend and expand in various poses. Class will include various level poses and will build progressively beginning to end. Props will be used to assist students finding their proper alignments for their unique body and needs. Because this class is organic style the class will be 90 mins to 2 hours. (Depending on interest, we will consider adding this class beginning in September.)
****As this is a Friday evening, we will have to cone off the parking lot earlier in the day and will assist with parking for class. IT IS NECESSARY for EVERYONE to book or let the studio office know they are coming so we can be aware of how many vehicles we will be looking to accommodate. Additionally, please remember parking IS allowed on BOTH sides of N James St.
Our class limit is 20. This class is included in JBYS packages or $22.

Come Celebrate the Change of Season with Blissful Restorative Yoga
Sunday, September 22nd 9:30am-11:30am
Give yourself 2 hours of restorative yoga, which offers participants completely supported yoga poses for relaxation and healing. Designed to restore the nervous system and help release deeply held tensions from the body and mind. This class will nurture and heal you from the affects of stress etc.
Class is appropriate for ANYONE.
This class is included in ALL JBYS packages
or it's $22 for a drop in.
Due to the popularity of this class
PRE-REGISTRATION IS REQUIRED ***