These classes are included in JBYS packages or the single drop-in rate and require no pre-registration, unless otherwise indicated.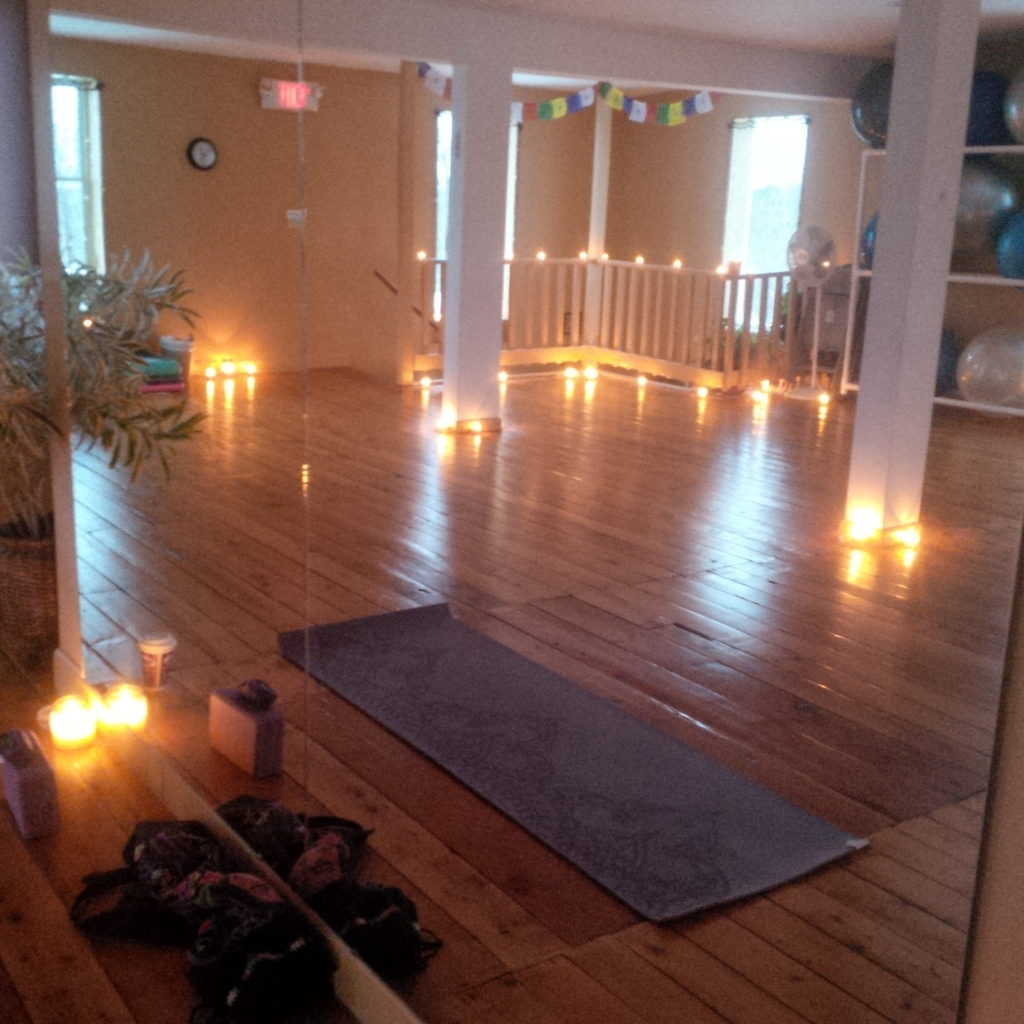 Relax & Renew with Candlelight 
for December's New Moon
Friday, December 7th 5:30-7pm
One of our most popular drop-in classes. December 7th is New Moon and just a few short weeks before the Solstice, during the holiday season and when the days are at their shortest…a PERFECT night for a candlelight class.
It's our Happy Hour & 1/2!
For those that have been waiting….it is time!
Come experience a gentle yoga class that combines what the body needs to release the stress of your week all in a candlelit studio. Includes a 20 minute savasana at the end.
This IS a drop-in class 
Slow Flow Yoga II/III 
Thursday,  December 13th
This challenging intermediate/advanced yoga class will include more advanced variations of poses and more challenging sequences as well as deeper refinement of poses giving students a richer and fuller practice. This is a dynamic class, with poses held longer to explore them in greater depth and detail which builds strength and stamina. This class is for the experienced yoga student, though options, variations and modifications will be offered throughout.
This IS a drop-in class 
Yin/Nidra Yoga for the Full Moon & 1st Day of Winter
Saturday, December 22nd 10:45am-12:45pm
December 22nd is the First Full day of Winter it is ALSO the Full Moon at 12:48pm. Just as we end class. It's going to be a magical time to set a sankalpa/intention for the seaon of winter ahead.
This class combines the healing benefits of Yin Yoga & Yoga Nidra. 
Yin Yoga- focuses on the connective tissues of the body – tendons, fascia, and ligaments – with the aim of increasing circulation in the joints and improving flexibility. Often referenced as more meditative approach to yoga, Yin aims at cultivating awareness of inner silence, and bringing to light a universal, interconnecting quality.
Yoga Nidra – also known as Yogic Sleep – is a state of consciousness similar to the process of drifting off to sleep. It is a state in which the body is completely relaxed, and the practitioner becomes systematically and increasingly aware of their inner world by following a set of verbal instructions. This state of consciousness is different from meditation in which concentration on a single focus is required. Yoga nidra is among the deepest possible states of relaxation while still maintaining full consciousness
Combined Together…a Healing Combination
This Class is a DROP-IN, No pre-registration required.
Christmas Eve Morning Yin/Yang Yoga
Monday, December 24th, Christmas Eve 9:30-11am
A Yin/Yang practice is an excellent way to soothe and balance the body & mind. What a great way to enjoy Christmas Eve Morning! 
Come enjoy moving meditative, gentle yoga that will work on detoxifying the body followed by complimentary Yin yoga that will release tension, remove stress, & quieten the mind.
This is a Drop in class included in all JBYS packages or $15.