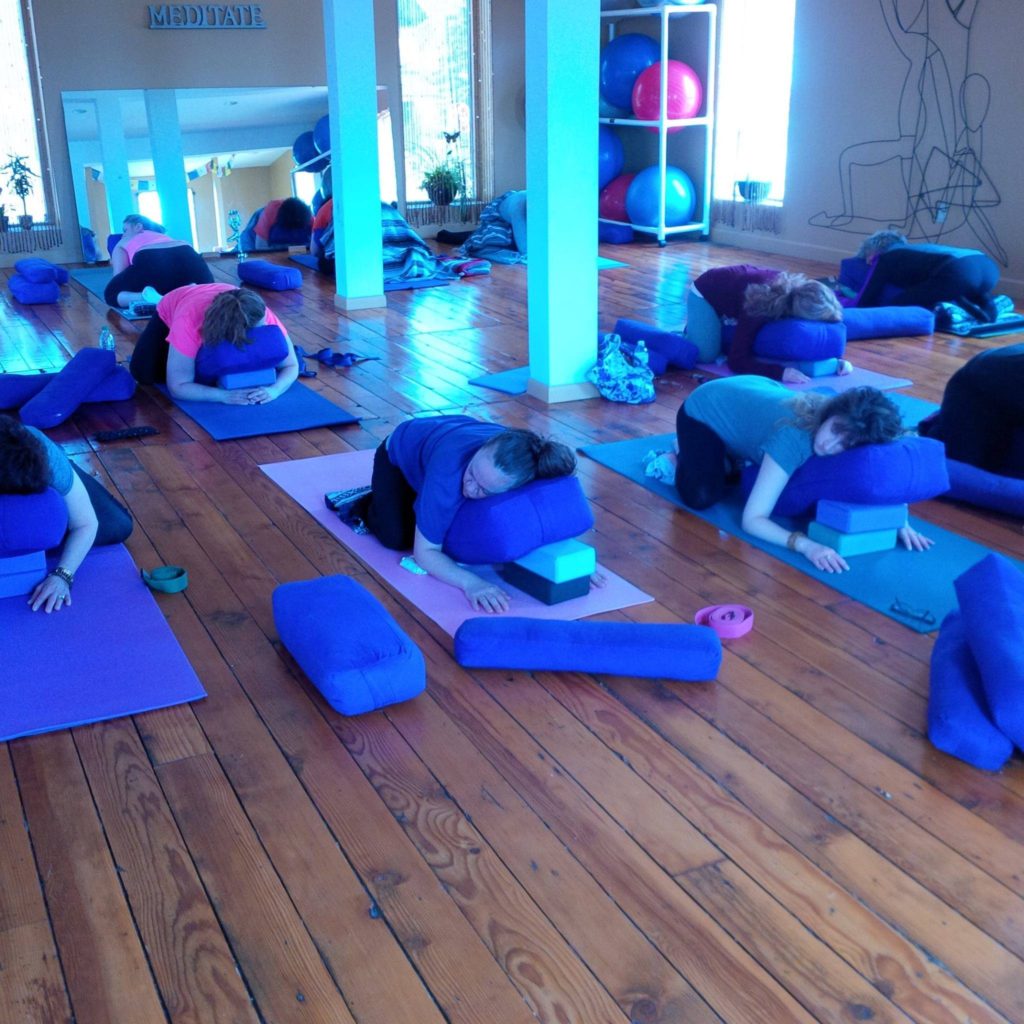 Blissful Restorative Yoga-HAPPY HALLOWEEN Edition (costumes optional)
Tuesday, October 31st, Halloween 5:30-7:30pm
Give yourself 2 hours of restorative yoga, which offers participants completely supported yoga poses for relaxation and healing. Our Halloween edition has become a tradition!  Designed to restore the nervous system and help release deeply held tensions from the body and mind. This class will nurture and heal you from the affects of stress etc. Class is appropriate for ANYONE.
This class is included in ALL JBYS packages or it's $20 for a drop in.
Due to the popularity of this class…PREREGISTRATION IS REQUIRED even though class is included in JBYS packages
Taught by Nicole Hayman-Sherman

 
Relax & Renew with Candlelight
Friday,  October 13th & 27th & November 3rd & 17th 5:30-7pm
One of our most popular drop-in classes. 
It's our Happy Hour & 1/2! 
Come experience a gentle yoga class that combines what the body needs to release the stress of your week all in a candlelit studio. Includes a 20 minute savasana at the end.
Haven't tried this class before? Ask those that have, THIS is their favorite by far!
 Gratitude Yoga & Metta Meditation
Monday, November 20th 5:30-7:00pm
What are you grateful for?? Prepare for the true meaning behind the Thanksgiving holiday, by reviving your mind, body & spirit with a gratitude centered, gentle yoga class and Metta (compassion) meditation. This practice will include both active & passive stretches. This heart opening, gratitude building and compassionate practice will lift your energy, and bring you to a space where you will focus on all there is to be thankful for. It will create the right mindset for a peaceful holiday and start of the season of giving. Class is appropriate for EVERYONE and is included in ALL JBYS packages