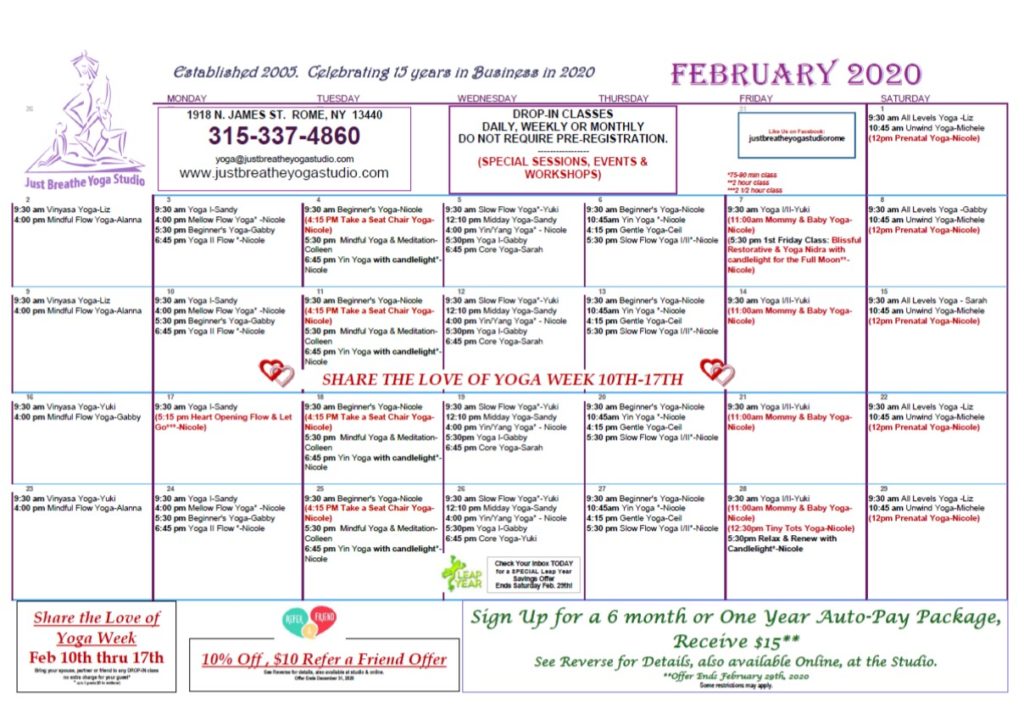 Register For Series, Workshops & Special Events
How does Pending Drop-ins work exactly….here's your answer…
Individuals purchase packages and various drop-ins and place a card on the board located in the studio office as "pending". Any individual who wants to take a class but needs to buy a single drop in to do so, but might not have the $ at the moment, for whatever reason, can take the card they need off the board to cover the class. It's the holiday season, a stressful and often financially trying time for many…when a yoga class would help the most actually. No questions asked. The people who have purchased these know the benefits of yoga and want to give others the opportunity to be able to. We appreciate the yoga angels who have filled the board and continue to do so.