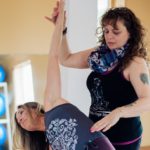 Nicole is a Registered Yoga Teacher (ERYT500), having over 4000+ hours of teaching experience and 800+ hours of training; in addition she is  a registered children's yoga teacher (RCYT), a registered prenatal yoga teacher (RPYT) a certified meditation teacher and a Yoga Alliance Continuing Education Provider (YACEP). She is also the facilitator of JBYS's Yoga Teacher Training Program-The Natural Breath.  Nicole previously spent 30+ years in marketing, sales & public relations in the Mohawk Valley, owning her own marketing consulting business, working as a regional manager for the local cable company and years in sales management positions. After practicing yoga almost her entire life, Nicole decided to make a life changing decision, to pursue becoming a certified yoga teacher-completing her initial 300 hour certification in 2012. In January 2013, she became the Owner and President of Just Breath Yoga Studio, where she had been teaching since completing her certification. In addition to the classes she teaches at Just Breathe Yoga Studio, she has also taught as an adjunct faculty member at Mohawk Valley Community College, been an instructor for Madison-Oneida BOCES, and taught a regular Senior Stretch Yoga class at Ava Dorfman Senior Center. She has also been involved in various other local programs, such as teaching yoga for the Rome Art & Community Center's Teen Summer camp, and a facility introduced special instructor for Annsville Residential Center for Girls and several others. Having memories of doing yoga with her mother at 3 years of age, and over 40 years of yogic practice has given Nicole the opportunity to experience various styles of yoga, including: Hatha, Iyengar, Power, White Lotus, Bikram, ISHTA, Kripalu, Vinyasa, Restorative and Yin. It is this experience she brings to her teaching of yoga.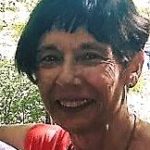 Mary has been practicing yoga for more than 20 years and teaching since September 2010. She lives and works in Boston, but travels regularly to Rome to visit family and ride her bike when it is not snowing. She came to Just Breathe Yoga Studio for class and started coming in as a visiting teacher in 2014.
Mary believes in the use of props to help make yoga accessible to all. She is certified in Chair, Hatha, Vinyasa, and Meditation. She also teaches Restorative and Gentle Yoga. She is a dedicated Vipassana (mindfulness)Meditation practitioner and teacher, which informs her 
personal yoga practice and teaching. She loves yoga, Rome, and Central NY in general, and hopes to retire there one day.
A little-known fact: Mary worked as a standup comic for 10 years. She is still very funny.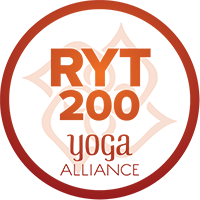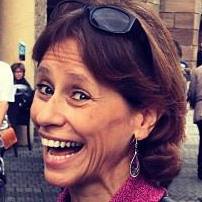 Vickie, a retired Developmental Disabilities Public Education Specialist for Central NY DDSO, spent over 30 years teaching students tolerance, acceptance and inclusion of others with disabilities. She lives with her husband, Bernie, and
together they raised three sons, Jared, Cory, and Tyler.
Vickie has been a fitness instructor for the past 25 years. She has held certifications in step aerobics, strength training, kettlebells, pilates, and yoga from the National Exercise Training Association (NETA). Since her retirement in 2014, she has concentrated more on pilates and yoga classes and recently completed the Yoga Alliance 200 hour Teacher Training under Nicole's mentorship. Vickie is also a Young Living essential oils Distributor and likes to incorporate oils into the Aromatherapy Yoga classes that are offered monthly. Vickie's experience makes it possible for anyone to take her classes here at Just Breathe. "Come as you are, it would be an honor to practice with you". Namaste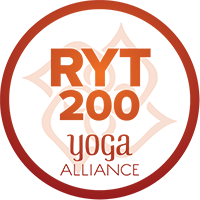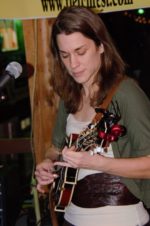 Elizabeth is an enthusiastic, ambitious, loving person who loves yoga. She has been teaching and practicing yoga for about eleven years and just advanced on her yoga training, by completing her two hundred hours training program. Originally from California and came to Rome to pursue her dream of becoming an elementary school teacher, seventeen years ago. She was a fourth grade teacher for ten years and is now teaching sixth at a local elementary where she has incorporated a garden into the curriculum for nine years now.
She lives and resides in Rome with her two wonderful children, Isabel and Nolan and her supportive loving husband, Matt. The two of them play in a four piece band, named Pocket Change.
Elizabeth is a busy lady with always new adventures to be had and always something new to learn. She is always smiling and wants to make sure you smile as well. Even though she is coming and going she does remember to breathe as should you. Namaste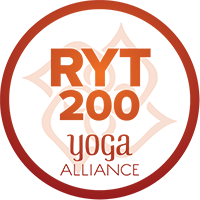 Yoga & Meditation found Alanna Bone 23 years ago, she has practiced on & off ever since. She is a Mommy of two beautiful children Lily Jude & Jackson (aka Sass & Bratsir) and works a full time day job. She is an avid hiker, enjoys the practice of moving into stillness. She began visiting Just Breathe only a few short years ago, embracing changes in her life while finding balance within herself through her Yoga practice.   When Nicole and Just Breathe Yoga Studio offered the Yoga Alliance 200 hour Teacher Training, Alanna saw the opportunity for personal growth by deepening her practice with becoming certified and being able to share that experience with fellow students. Alanna has a calm and intuitive nature,  enjoys studying Yogic Philosophies as well as Asana. She intends to further her teaching certifications in the future to include Meditation practice among others.  In addition to being an instructor at Just Breathe Yoga Studio, you will see her helping in the studio office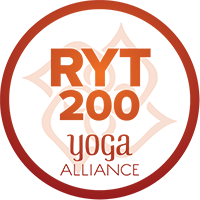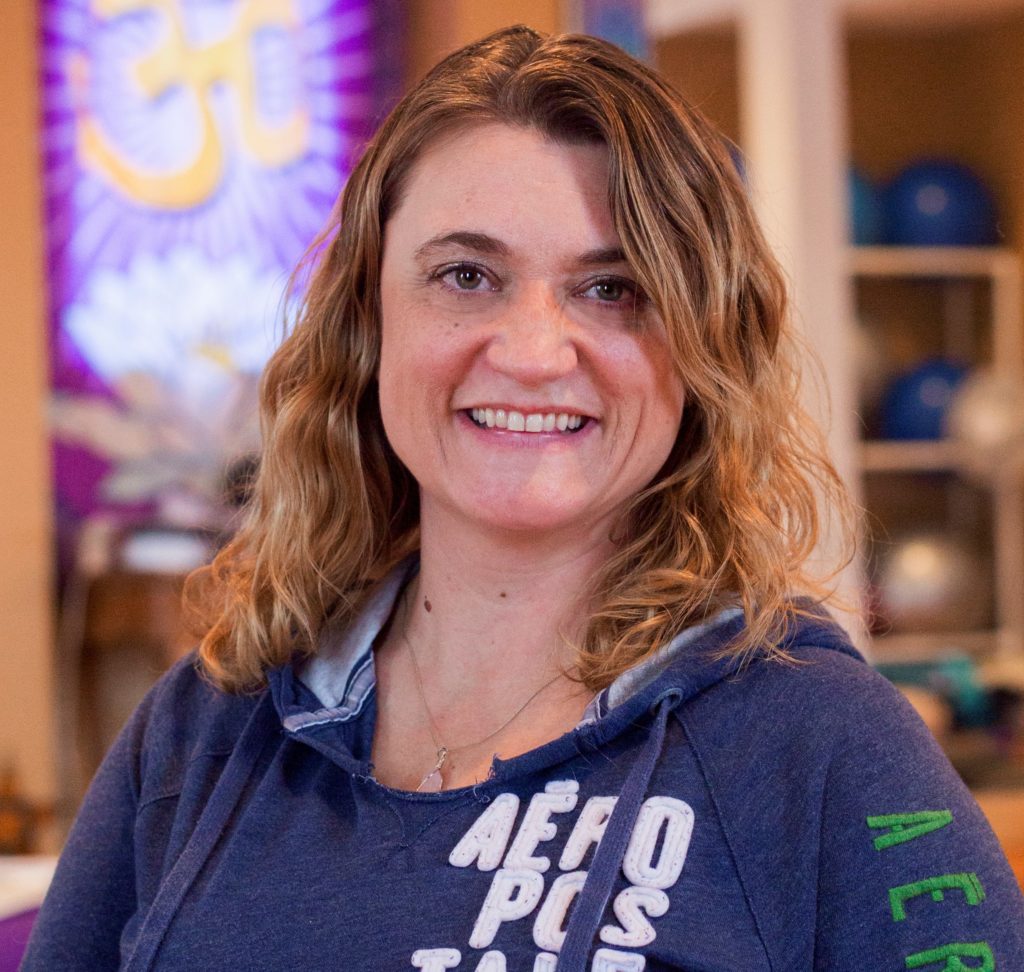 Colleen has been practicing yoga on and off for over 20 years, the last 6 years she has been actively living and learning yoga. Attending many retreats to help further her practice and knowledge . Colleen is a mother of three very active children, Kassidy, Kevin & Kamryn . Sharing the active parent taxi service with her loving husband Joe. She has owned her own business as a professional photographer since 2011 and has a background in massage therapy as well as early childhood education. She enjoys spending time watching her children participate in sports, music, plays, dance, and academic achievements, also being outdoors playing the cloud game and spending time under the stars with her husband . Colleen's dream is to share her love with all the world , she is starting right at home and hoping to expand out into the world by spreading her love for yoga and showing everyone how it can have a place in their life . She welcomes everyone with open arms and an open mind, allowing all to be who they are . Just over a year ago Colleen found Just Breathe Yoga Studio's yoga teacher training after searching for years for the right sacred space to expand her practice . She embarked on a journey that would forever shift her path , now ready to share and expand her knowledge and love for yoga with others. She looks forward to meeting all that are to cross her path and help all that come forth in front of her . Namaste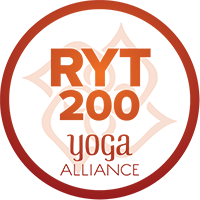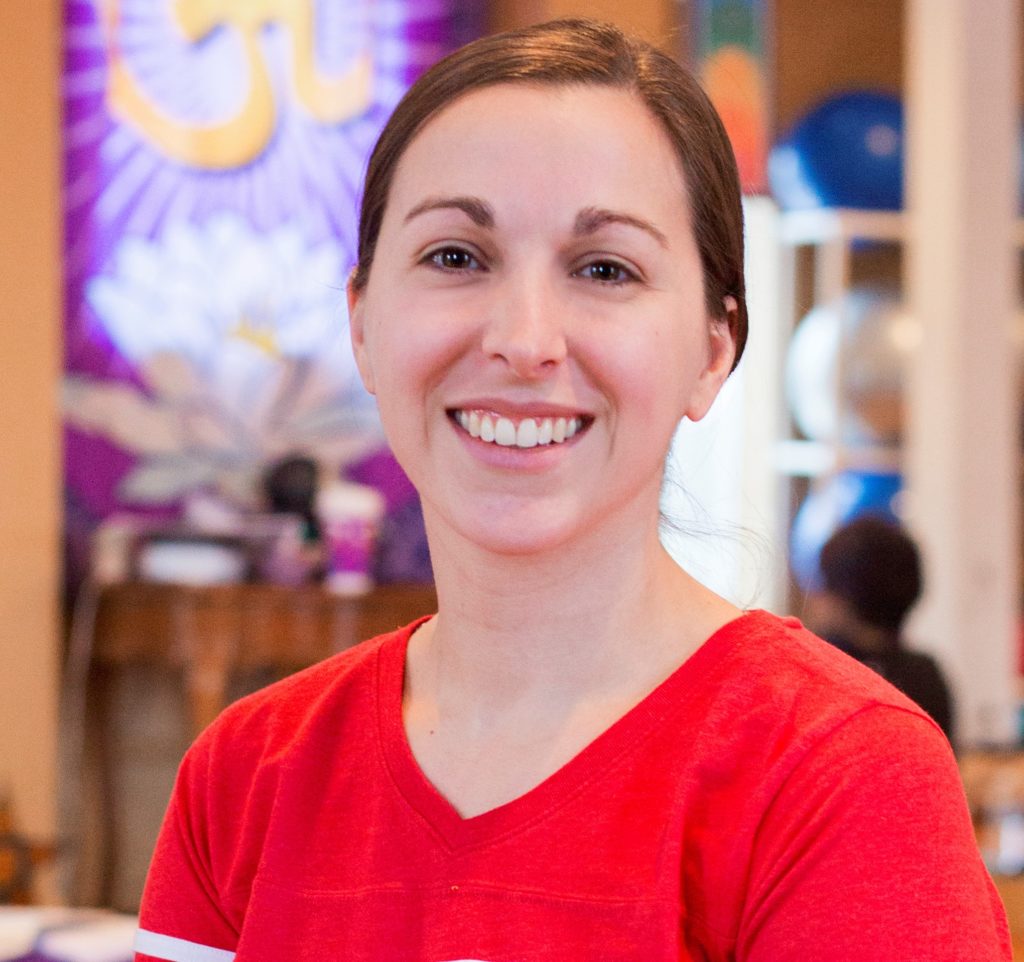 Gabby started her yoga practice while extremely ill as an 'alternative' to 'traditional exercise'. She quickly fell in love with the way that yoga made her feel and began practicing multiple days a week. Gabby become a yoga instructor just a few years into her practice to learn more about yoga and gain the ability to share her love of yoga with other people. She concurrently works full-time as a Sign Language Interpreter, in addition to teaching at Just Breathe Yoga Studio and assisting in the studio office. Gabby's assistance in the office has earned the title 
Keeper and Restorer of Sanity and Organizing
 (aka Office Manager).  
Gabby moonlights as a clarinet player with Floyd Community Instrumental Ensemble (aka Floyd Band); MVCC concert band and others. Additionally, Gabby enjoys spending quality time with friends and family. She especially loves being Aunt Yaya (the best aunt ever) to her nephews and niece. 
Gabby's favorite yoga classes at the studio are Yoga II, Slow Flow I/II, Yin/Yang Yoga, Yin Yoga … okay she enjoys just about everything offered at the studio. Ask her about any of the classes on the schedule!!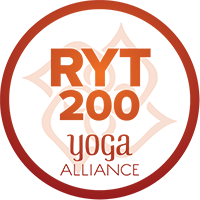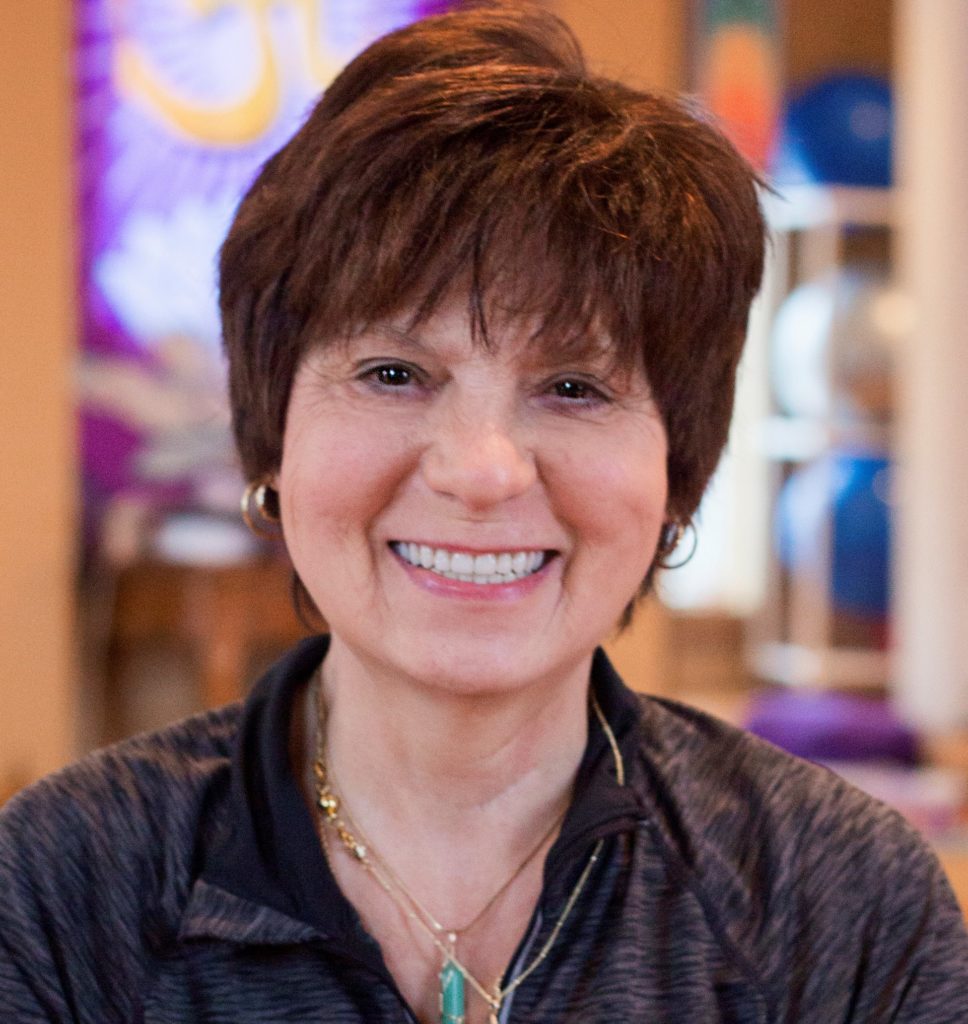 A live long resident of Rome, and a retiree from NYS DDSO in a behavioral unit; Ceil started yoga in 2015 and was very skeptical about it, as she had several surgical fusions in her neck and back. Physical therapy wasn't helping her, she needed to try to get back some of her range of motion and to control her pain (it was starting to get to her). Ceil had always been active and needed to try something. This is when Ceil's yoga journey started, she started with meditation and yin yoga classes. (Yin yoga is a passive, healing style of yoga). Ceil highly recommends this style of yoga to everyone with or without disabilities. After developing a multiple class a week practice at Just Breathe, Ceil decided in Fall 2017, to take the NEXT step and become an instructor.                  Because, "I feel better about myself, my weakness became my strength and it is my passion to help people overcome their fears and never give up. Yoga did this for me, it can do it for you! It's a wonderful experience." – Ceil
Ceil lives with Joe Hluska, has 2 children (Dino & Theresa), 3 granddaughters (Miranda, Makenzi, and Sophie). She loves animals, nature, music and art.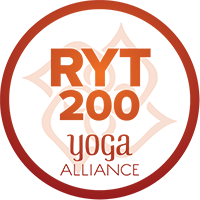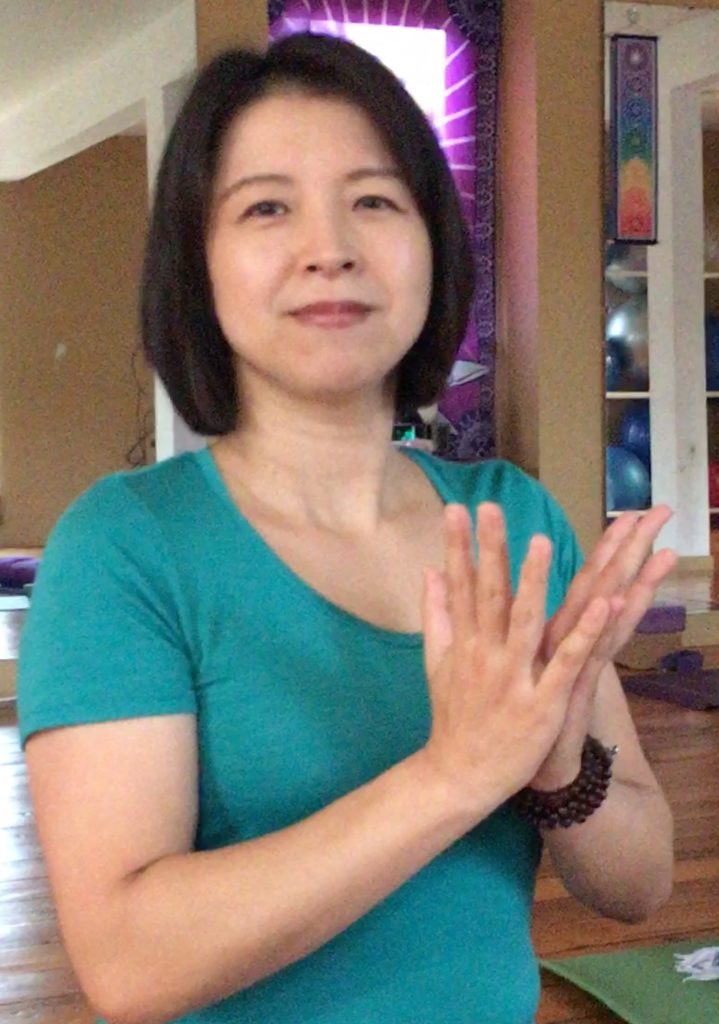 Yuki has been doing yoga since elementary school (in Japan). Yoga was taught as part of the physical education program. Yuki moved to the United States 15 years ago as a college student. At that time she was a Computer Science major at SUNY Polytechnic. After achieving her Bachelors of Science, she worked for 6-years as a systems analyst. Yuki had a career change. She went back to school to become an RN. While in her RN training at MVCC, Yuki rediscovered yoga. In her textbooks yoga was referred to as mental relaxation and physical strengthening tool; practicing yoga saved Yuki's mental and physical health while completing the rigorous RN curriculum. After Yuki started working as a RN at sub-acute care unit, she utilized yoga breathing & mindfulness as a powerful tool in very stressful situations. Yuki's focus for her practice include: safety, alignment, mechanics of muscles/bones & joints, mental health, and the edge for some challenges.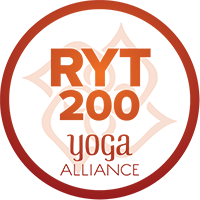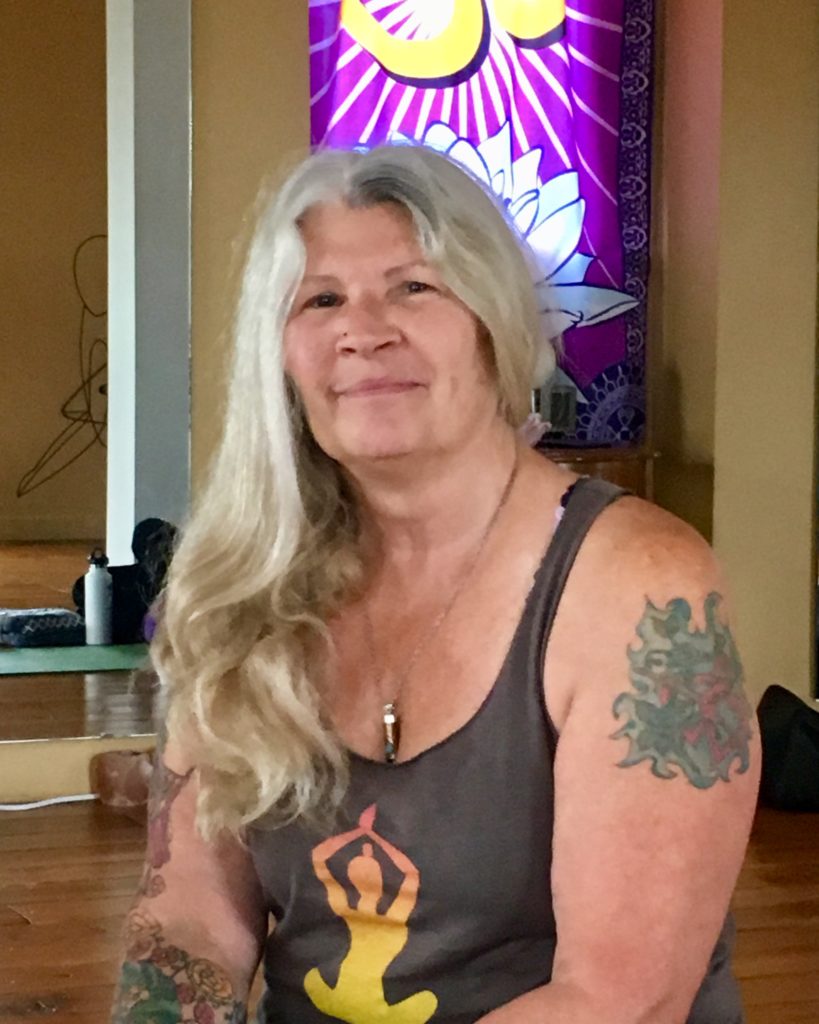 Sandy is a wife to Ron Quattro (they've been together since 1977), mother to Doug and Anthony, and Grandmother to two. Additionally, Sandy is a Certified Natural Health Consultant, a Reiki Level 2 Practitioner, and is currently studying to become a Certified Holistic Aromatherapist. She has been an Ordained Minister since 2009. Sandy has been working the last 14 years as a Registered Respiratory Therapist at Bassett Medical Center.
Sandy has been practicing yoga on-and-off since 2000; although, she only found Just Breathe Yoga Studio a short time ago. She continued practicing at the studio with a goal of living healthier. Yoga and Just Breathe Yoga Studio are part of Sandy's retirement plan.